The Hoyle Shield Summary
Project Facilitator : William E.  (Bill) Smith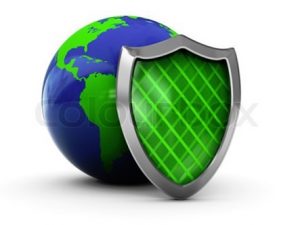 The original ideas for this system were discussed at SPIE 2013 in this paper.
Think of Your Local Weather Forecast :
You and your family watch the weather forecast every night. To deliver this the weather man uses a global system consisting of : sensors in the air, on the oceans and on the ground; communication systems to pipe the data in real-time to a central control system; data reporting and modelling tools to display the current "maps" and to predict and display the future maps.
There are 5-10 major systems which do this : UK, USA, Australia etc.
Now Extend this to a Microbe Forecast
The Hoyle Shield is a very similar system with equivalent components but analyzing clouds of microbes not simply clouds of water vapor (the sensors are much more sophisticated sensors being able to detect viruses, bacteria and algae).
Output
The output of the weather system includes visual  maps (2D) of temperature, pressure and rainfall (both actual and predicted).
The output of the Hoyle Shield System includes visual maps (3D)  of "microbe clouds" colour coded for "type and density"; showing flow; predicted arrival location and estimated time of arrival at ground level
The Systems
The Hoyle Shield is a proposed system to detect nano-microbes, viruses, bacteria and algae in the stratosphere long before the microbes infect birds or humans.
The design in 2015 has four subsystems :
Sub-System #1 : The Nanosensor Devices – The Microbe Detection Processor
Sub-System #2 : The Experiment Manager
Sub-System #3 : The Communication System – Google LOON + Commercial Airlines
The overall system is designed to detect microbe clouds in a variety of environments and track the cloud characteristics and movement.
The control centre for the Hoyle Shield might one day be at the Centre of Disease Control in Atlanta.
Many of the services and databases already exist but in a fragmented form. The Hoyle Project acts as a focal point for a quantum increase in microbe management capability.
The Development Phases
2015 : Feasibility Study; Early Launches; Raspberry Pi Experiments
2016 : Answering the Gosewinkel Question; Pilot Water Quality Monitoring in the Salish Sea
2017 : HOYLE SHIELD
The Teams
Any number of teams from any countries can participate. At this point there is no expectation of competition other that sense of competition which every scientist feels as they seek answers to old and new questions.
Your team can continue with its own methodology – only adopting new capabilities as they witness success by other teams.
Some teams will focus on the biology, some on the computing and others on the space exploration.
Some teams will enjoy including the raspberry pi exploring the potential of such low cost computers. Others might see the iBOL project as a wonderful focus for their own discoveries and enjoy pioneering bringing classification of new stratosphere life forms into the global iBOL initiative.
The potential for bringing in nanotechnology is high. Future astrovirologists could be born on this project. And who knows if those who focus of the challenges of stratosphere exploration will find careers at NASA.
USA Team #1 :  The AERA PROJECT – Ridgefield, CT, USA (students attending Ridgefield High School)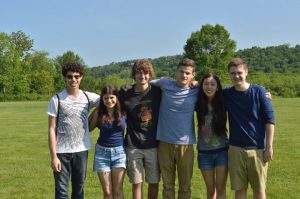 (also Facebook : https://www.facebook.com/aeraproject )
SRI LANKA Team #2 : The CYGNUS PROJECT – Physics Students, University of Peradeniya, SRI LANKA
SRI LANKA Team #3 : Near Earth Objects Entering Upper Atmosphere (NEOEUA), Physics Department, University of Ruhuna, SRI Lanka
This team under post-graduate and team leader Dhanushka Subath Amaradasa, is focussed upon a  visual meteor detection system built upon unique local intellectual property and capability. In effect it will deliver an improved lower cost system to the NASA AllSkyCam Network.
CANADA Team #4 : Hoyle Water Monitoring System + the Back-end Software using pilot in the Salish Sea
The 2015 Team Preparation
We define no methodology to constrain you, but we do encourage you to learn about teams and project management, and particularly to learn to "Reach Out" using tools like Twitter, Facebook , and email to collaborate with people who can help and guide you.  SCRUM is an "agile methodology".
Wikipedia describes the following :
Scrum is an iterative and incremental agile software development methodology for managing product development. It defines "a flexible, holistic product development strategy where a development team works as a unit to reach a common goal", challenges assumptions of the "traditional, sequential approach" to product development, and enables teams to self-organize by encouraging physical co-location or close online collaboration of all team members, as well as daily face-to-face communication among all team members and disciplines in the project.
A key principle of scrum is its recognition that during production processes, the customers can change their minds about what they want and need (often called "requirements churn"), and that unpredicted challenges cannot be easily addressed in a traditional predictive or planned manner. As such, scrum adopts an empirical approach—accepting that the problem cannot be fully understood or defined, focusing instead on maximizing the team's ability to deliver quickly and respond to emerging requirements
Listed previously, the FOUR subsystems of the HOYLE SHIELD include technologies from across many disciplines.
virology
microbiology
nanotechnology
communications technology
computer science
data mining
Combine these with product management, project management and communication skills, and add to this more esoteric skills like "Balloon Flying" and this project has enough dimensions to challenge the very best engineers, biologists, software developers.
BUT FIRST we must seek to answer the Gosewinkel Question.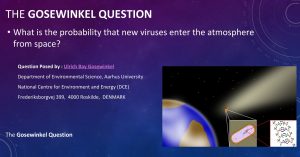 What is the probability that new viruses enter the earth's atmosphere?
There is a possibility the Rosetta Mission will answer this in the Fall of 2015. But we expect not.  We think they will require another shot at 67P in 8 years time, armed with a "much improved" MIDAS experiment.
Although Professor Milton Wainwright and the Russian ISS Teams each believe they have strong evidence for this question being 100% true, the HOYLE SHIELD teams are each determined to contribute to the academic acceptance of this hypothesis; or conversely to prove the answer is 0%.
Big News